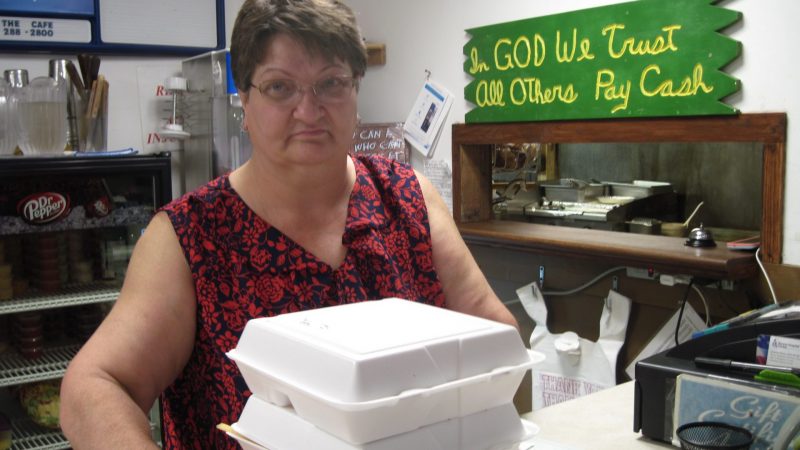 The husband and wife team of Dale Morris, Jr. and Shirley (Piercy) Morris, have been named the Keytesville Chamber of Commerce's Business of the Month. This honor was bestowed on the couple in July, but the interview with the busy duo was just recently completed
Shirley and Dale have owned The Café since 2015 and decided that The Café was a the perfect name, since no matter what an eatery is called in Keytesville, townspeople always just say, "We are going to the Café" or "Meet me at the Café". So it was an easy choice to make.
The hours for this restaurant are from 6 a.m. to 8 p.m. Monday through Saturday, and from 6 a.m. until 10:30 a.m. on Sundays. When Shirley was asked if she fixed a different menu for when they ate at home or if they contented themselves with leftovers from the business, she replied that on the weekdays and Saturdays, normally they just eat at The Café , but on Sundays when they are at home, she fixes something different to eat than they normally serve at the restaurant.
Shirley credits her late mother for teaching her the rudiments of good cooking. She remembered that she was maybe 10 or 12 years old when her mother gave her the tasks of peeling potatoes and mixing up meatloaves when meals were being prepared in the Piercy household. Eventually she graduated to more complicated fare.
When she was asked about breakfast favorites at The Café she indicated sausage and gravy and toast seem to be the most ordered and for lunch burgers and/or breaded tenderloin sandwiches are by far the most popular. Shirley and Dale often are called on to cater meals, and she says the most troubling aspect of that endeavor is to keep the food hot during the transportation to the site of the meal.
When Shirley and Dale opened The Café it became non-smoking, whereas the previous owner allowed smoking. When Shirley was asked about any backlash to the new non-smoking rule, she said she only had one complaint but it was only one brief comment and was over.
When Shirley was asked for some good advice to give anyone who was considering opening a restaurant or going into the restaurant business for themself, she was quick to reply that, "They need to understand that they will be married to the job." Judging from the long hours both she and Dale put in at The Café truer words were never spoken!
Congratulations to The Café for being July's Business of the Month from the Keytesville Chamber of Commerce.