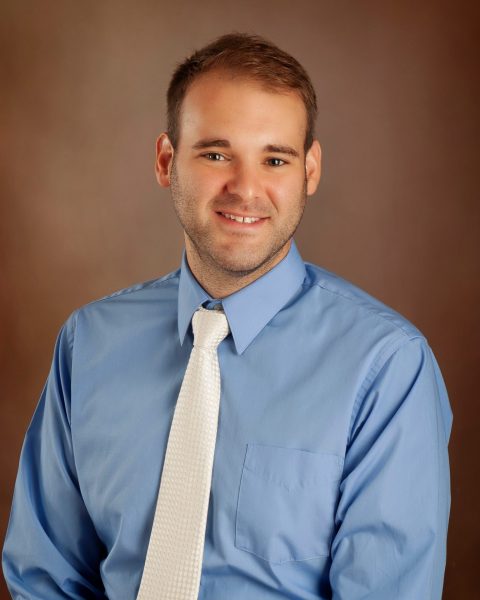 The Keytesville Chamber of Commerce's 3rd Quarter Volunteer was Cameron Byrd! He is a current member of the Keytesville Lions Club (member 7 years, secretary for 6 years), the Chariton County Economic Development Board (6 years), and the recently established Missouri Main Street chapter for Keytesville. Cameron has lived in Keytesville his entire life and says he will never be able to consider anywhere else his home. He is currently a financial advisor with Commercial Trust Company in Fayette, which allows him to keep a flexible schedule to enable his volunteer efforts.
The Keytesville Lions Club has one of the largest chapters based on members per capita of the community and is one the most active chapters in the district. Cameron is active in most-if not all-of the chapter's activities which include many charitable deeds, supportive missions, and fundraisers. The Chariton County Economic Development Board focuses on finding ways to help local businesses prosper, assisting local businesses with starting up, and being a point of contact for new businesses that want to enter the county. The Keytesville Main Street Association has recently formed in order to help the city-as a whole-prosper. The goal is facilitating communication and working together between the already established entities in the town as well as researching and receiving grant funding that can be used to improve Keytesville. Cameron has been instrumental in getting the Main Street Association up and going and hopes to see the ideas come to fruition in the near future.
Cameron feels very proud and excited about his community and the things occurring within it. The Lions Club building constructed on Bridge Street and the new restaurant (1820 by Nathan and Michelle Asbury) are two very "close to home" improvements! Through his work with the Main Street Association, he has been hearing numerous other ideas related to building improvements, businesses, etc. that he hopes to be of assistance with on the board.
Cameron also took a moment to note his enthusiasm and hope for the future for Keytesville and the surrounding communities. He feels that Keytesville is rapidly changing and with new and increasing technology, as well as the continued advantages of telecommuting, there are more opportunities for youth, families, and small businesses to not only stay within the community, but to flourish. There is a lot of drive to reinvest in the area, and that lends to a bright future all around.
When asked about his personal feeling towards volunteering, Cameron says, "Every volunteer bone that I have in my body was because of my Mom (Lori Byrd) who was a very active volunteer in several different organizations here in Keytesville." Further, he says he is most proud of the people with whom he has served on boards and committees. He notes that very busy people will drop everything to lend a hand when needed and that the county is full of a community of "givers." We couldn't agree more. Please join with us in congratulating Cameron on being the Keytesville Chamber of Commerce's Volunteer of the Quarter.
Volunteers of the Quarter